Burns Night - 2 February, 2008
Simply close this window to return to the pictures page.
Einfach dieses Fenster schließen, um zur Bilderseite zurückzukehren.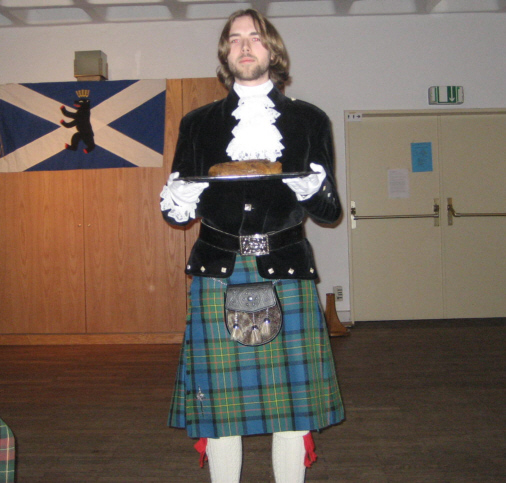 Alexander McLarren presenting the Haggis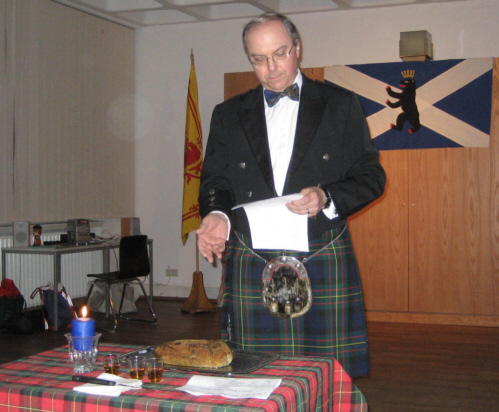 Chris McLarren: "Address to the Haggis"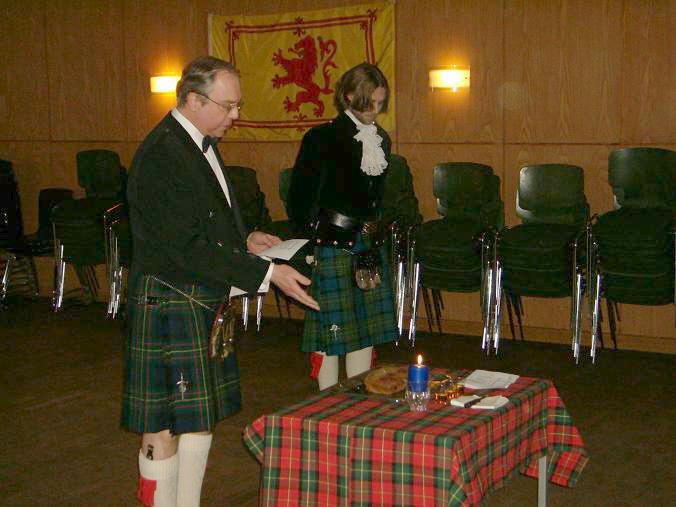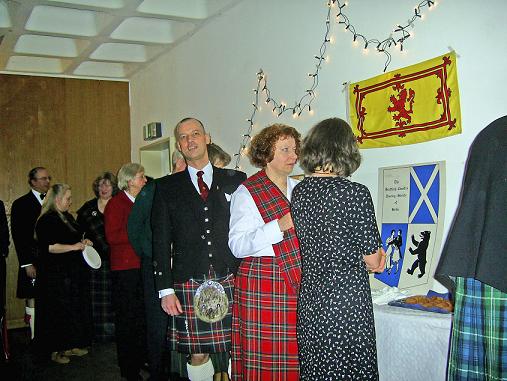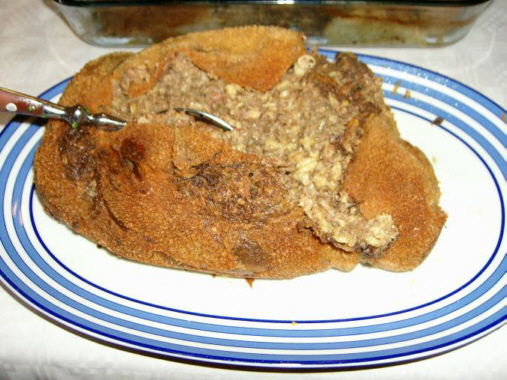 Delicious Haggis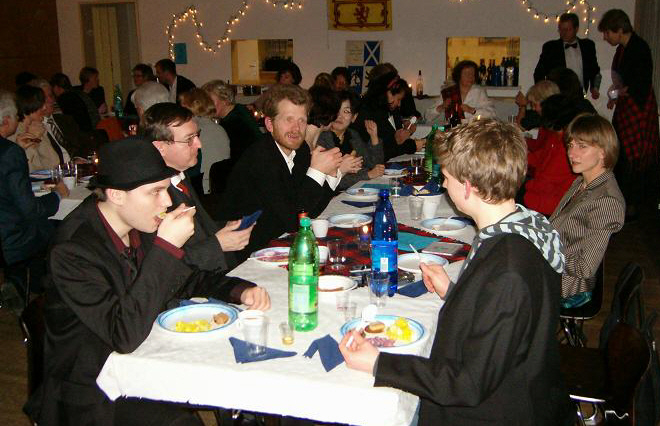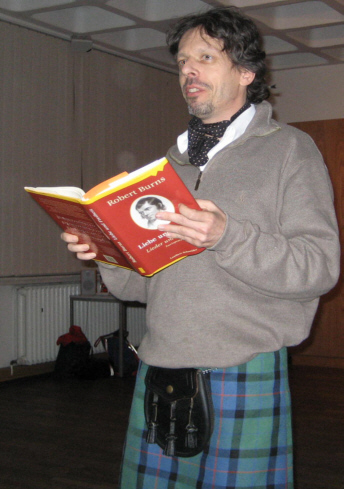 Rainer reciting a Burns poem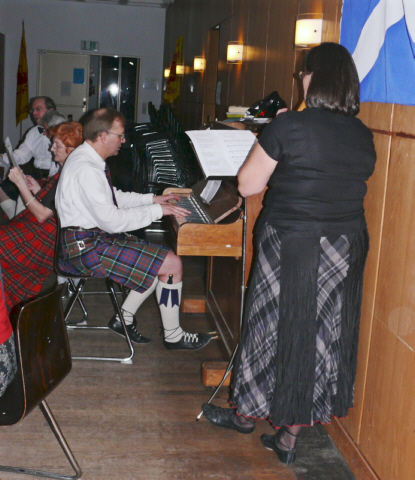 Everyone singing and playing "Comin' thro the Rye"